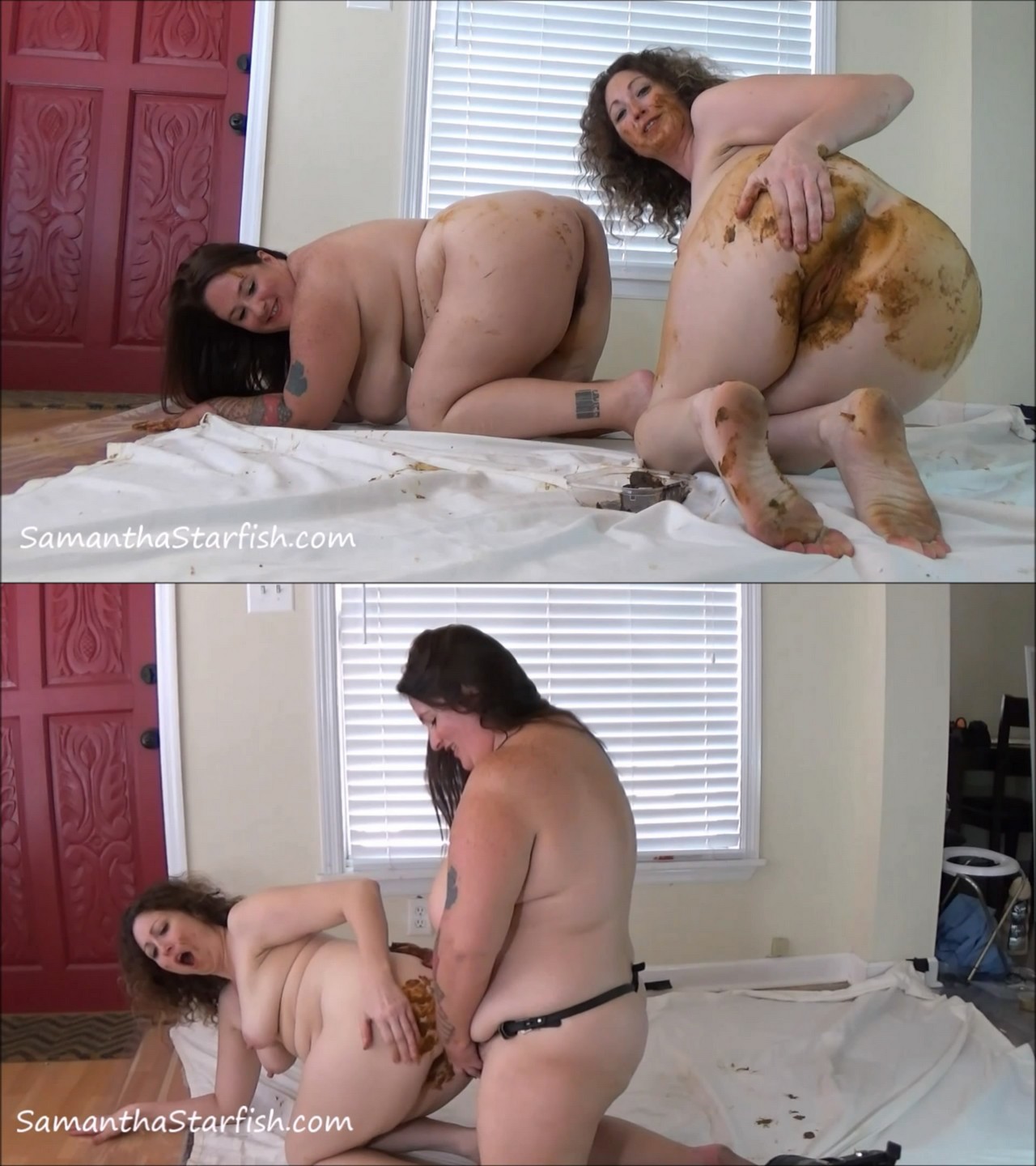 Watch all three amazing videos Amanda and I made on our second day together!
Shitting In Each Other's Mouths!
SamanthaStarfish and Scat Goddess Poop In Each Other's Mouths!
I have a little bit of poop in my ass! I want to squeeze it out into Scat Goddess' mouth! Watch me squat right over her open, waiting mouth! I push and push and out comes a few little turds! I look down on her as she rubs her pussy! Her mouth is full of my poop! I watch as she chews my shit and swallows it all!
Then it's time for her to poop in my mouth! She's got a few little turds for me as well! I love looking up and seeing her poop sliding out of her ass! I've never eaten another girls poop before! Finally, I get to feel it in my mouth! I get to eat all over her shit! It feels so good chewing her poop that I swallow it all! Mmm! I just ate another girl's poop!
We are both so turned on! We kiss each other with shit in our mouths! It feels amazing kissing the woman who just ate and swallowed my shit! We rub our shit on our face! Scat Goddess rubs my shit on my big boobs and licks it off! It feels so good enjoying our poop together!
Shitty Strap On Sex
After Scat Goddess pooped in my mouth and I pooped in her mouth, we both got very turned on! Our pussies started dripping and our asses were hungry for cock! We both ran and got our strap ons so we could fuck each other's holes until we came so hard!
First, I put my strap on on and shove it in ScatGoddess' sexy pussy! I smear poop on her lovely ass and tell her how I can fucking her holes with my big, shit covered cock! It feels so good to fill her up! I can tell she's really enjoying my cock fucking her! I take my cock out of her pussy and push it into her asshole! Mmm! I'm fucking my shitty lover with my shit smeared strap on cock! When I pull my dick out of her ass I make her kiss it! I rub my cock all over her face and smear it with poop!
Now it's time for her to fuck me with her strap on! I watch her lubing up her cock with a big pile of poop! Moist shit makes such a great lube! Her cock is going to slide right into my holes! She fucks my pussy first! It feels amazing but I am an anal slut! I need her cock in my asshole! There is a burst of pain as she stretches my shithole open with her cock! She's stretching my asshole with her dick! It feels so good! I start moaning in pleasure! I'm going to cum so fast! I'm being buttfucked by a sexy woman's shit smeared strap on! It's not long before I start cumming so hard! After I cum she rubs her shitty cock all over my face! I'm covered in poop and I love it!
We both got fucked so good!
Two Sexy Girls Smearing Shit On Each Other!
A short, but sexy video of me and Scat Goddess covering our bodies in poop! It feels so good to smear shit on each other! Scat Goddess looks so sexy with shit all over her tits and face and ass!
I love feeling her smear shit into my skin! The way she rubs all the shit into my big, juicy ass makes my pussy so wet! After we are covered in poop we smile and kiss with our pretty poop covered faces!
Enjoy!
Scat 439 – Samantha and Amanda: Entire Day 2 Adventure!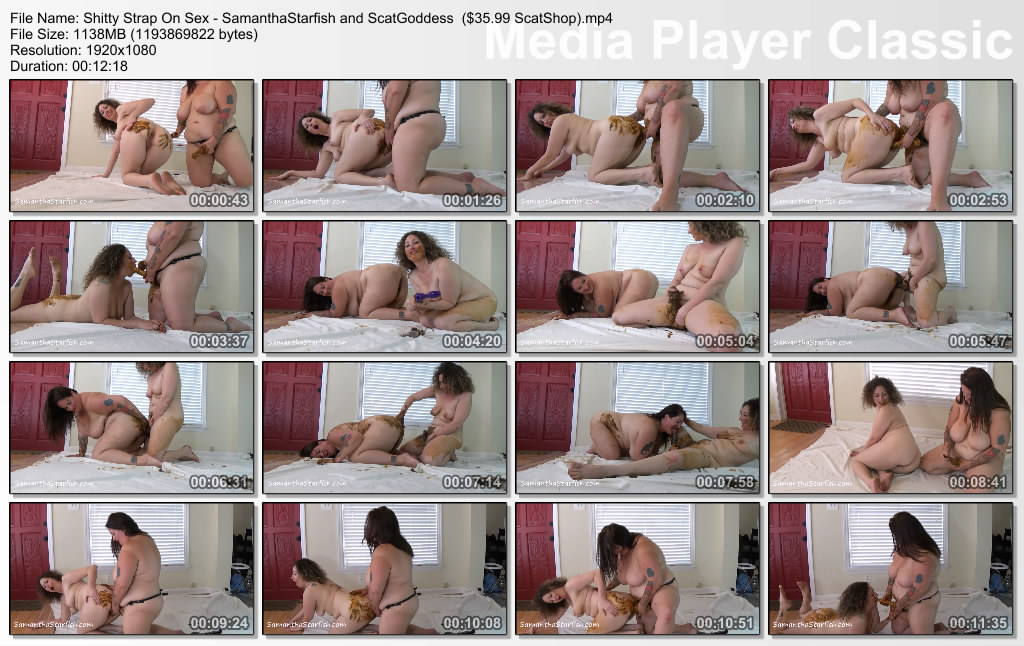 SamanthaStarfish
Categories: Groups/Couples, Poop Videos, Scat, Smearing

Shitty_Strap_On_Sex_-_SamanthaStarfish_and_ScatGoddess___35.99_ScatShop_.rar
The post Shitty Strap On Sex – SamanthaStarfish and ScatGoddess ($35.99 ScatShop) first appeared on Copro Porn Site #1.