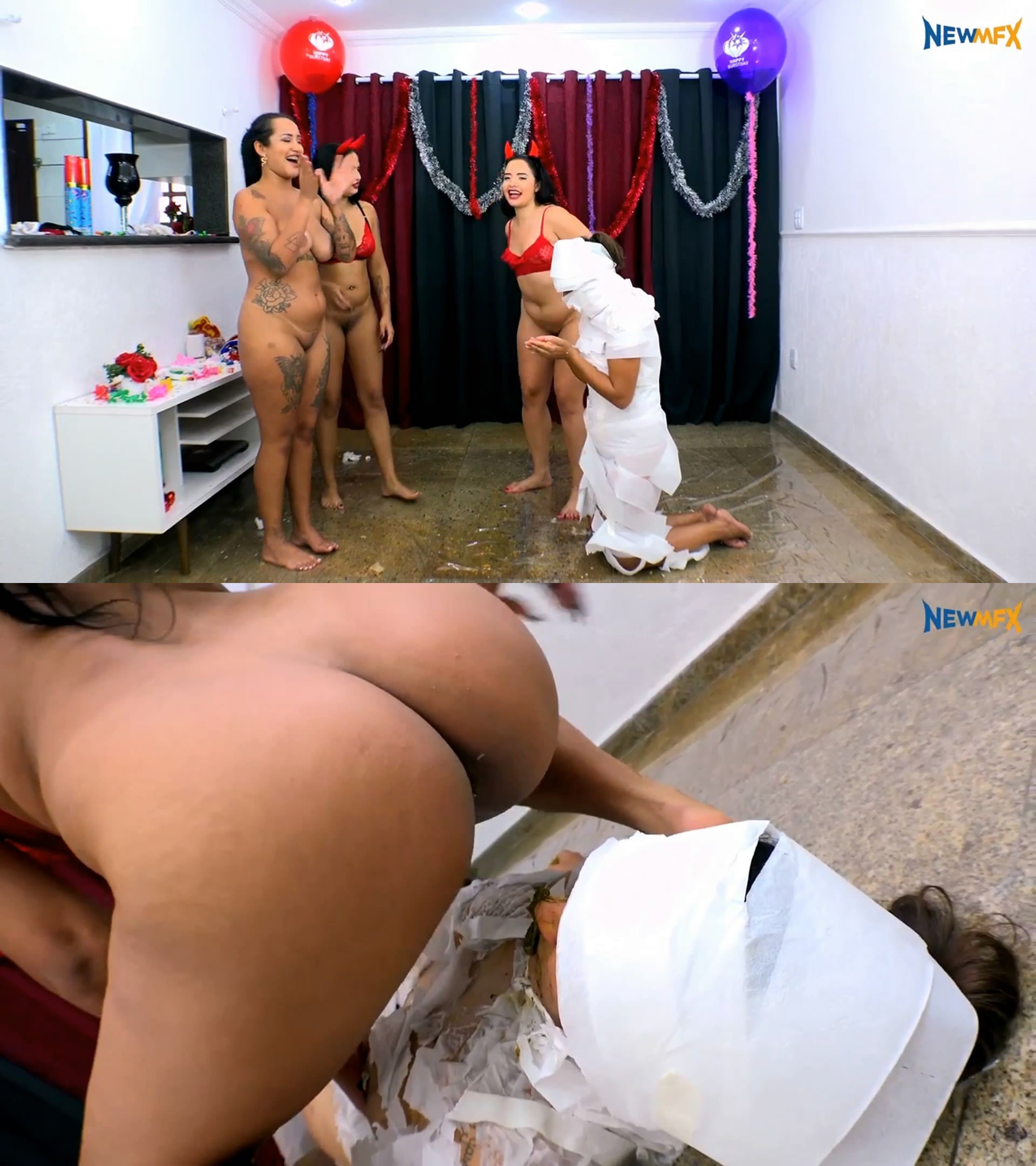 Babi, tay and Natasha are happy and excited for the carnival party they will give tonight to her friends… but… who is that girl here? Is jessica and she was not invited for that party… she even has not wearing costume. The girls will help her with a costume, a mummy scat costume.
This movie doesn't even deserve to be called "carnival" Miss the old scripted group scenes yall used to shoot with Proper models like Latifa, Karla, Chris, Diana just to name a few. With them I knew my heart would burst with excitement at every scene as Karla drops here watery dump on Latifa, pukes on her and eats it and then drops down to catch Latifa's load and others creating this beautiful filthy artistic banger scene that makes guys rewind after every dumping… Today it's just one sorry slave with 2 to 5 girls around her scott clean not even willing to touch anything, standard has dropped alot in my opinion, ever since the name changed to "Newmfx". I Miss the old Queens, they'd be killing it today… Just imagine… just a honest assessment from a super fan



_Carnaval_Scat_Party_starring_in_video_Natasha_Cruel___Babi_Ventura___Tay___Jessica___Date_Feb_26__2022__.mp4
The post Carnaval Scat Party starring in video Natasha Cruel , Babi Ventura , Tay , Jessica ( Date Feb 26, 2022 ) first appeared on Copro Porn Site #1.